tiô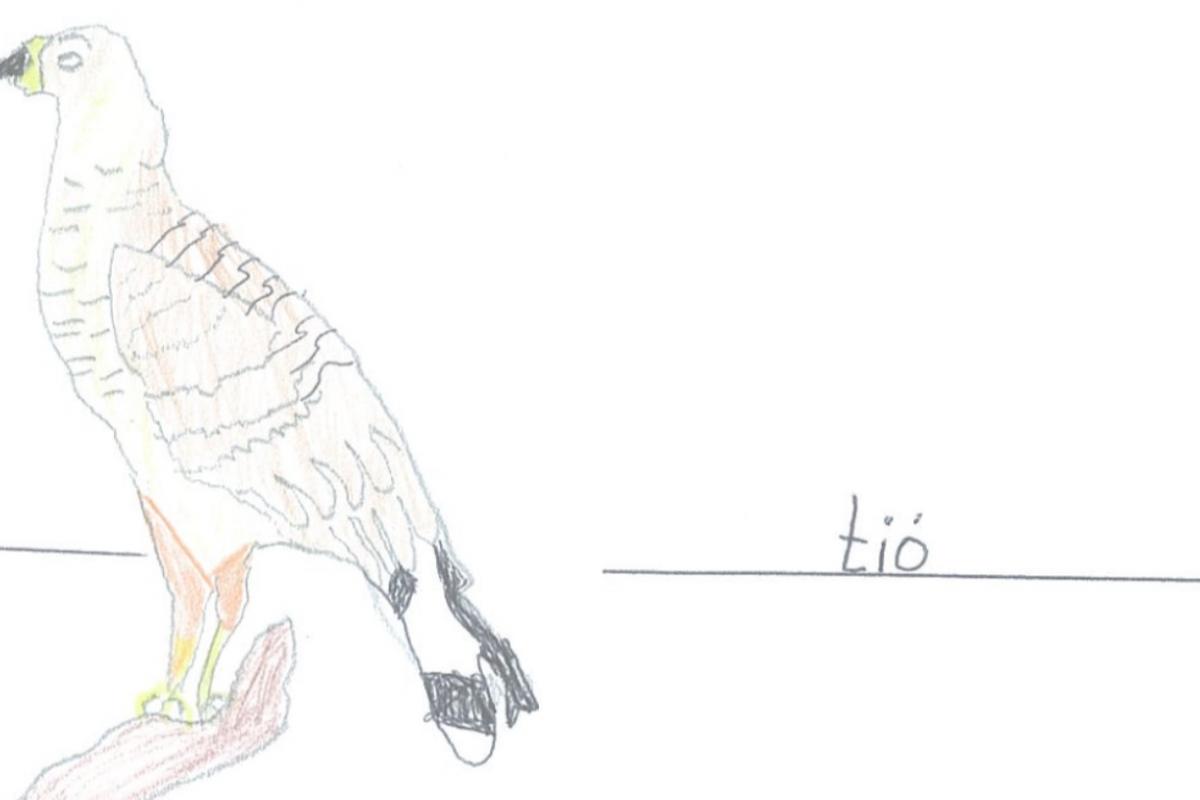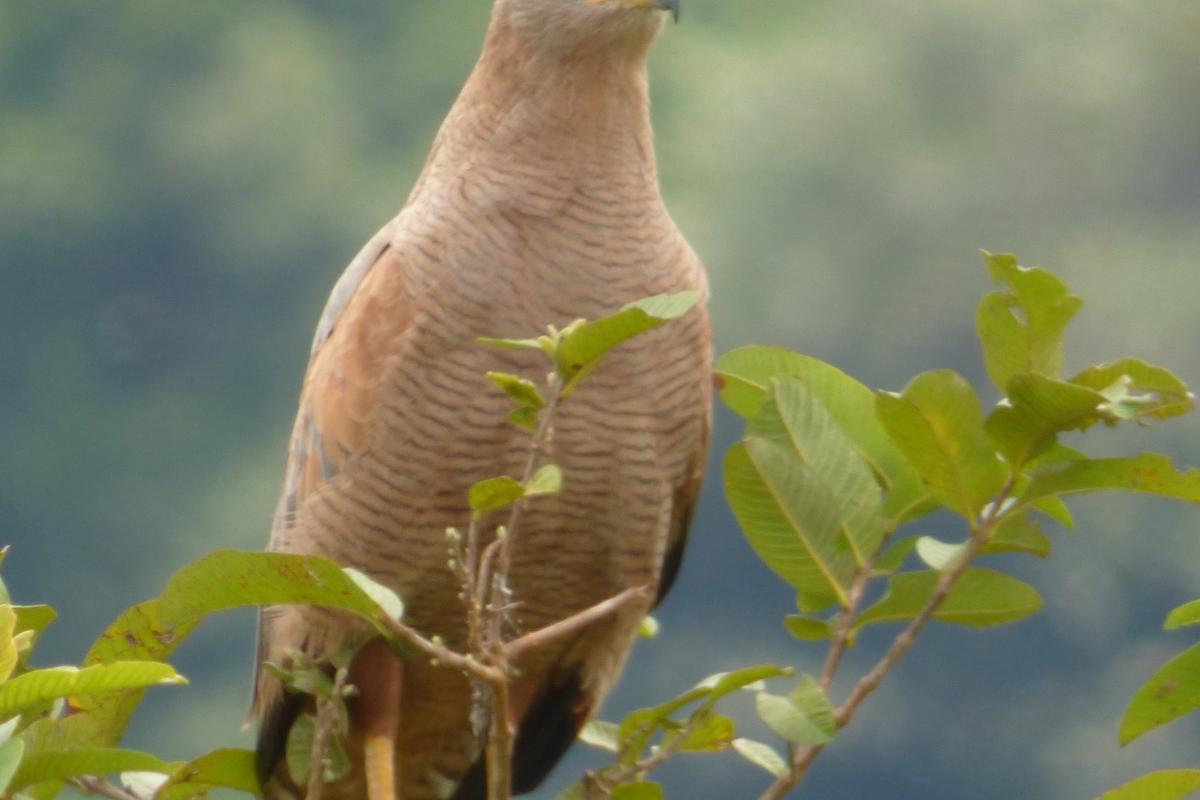 Narrative:
Forma alternativa de escribir su nombre: tio. En español: Aguilucho colorado
[Español]: Esta atento esperando cualquier olor de los animales muertos para comer. Es/era una mujer siempre enojada con otra mujer y no perdona.
[English]: This bird is attentive, waiting for any smell of dead animals to eat. She was/is a woman who was always angry with other women and does not forgive.
Description:
En el 2018 se documentó el material que se presenta en esta sección, como parte de una investigación comunitaria acerca del conocimiento de las aves ayoreo en el Chaco paraguayo (Wyndham, Investigadora Principal). La información que se expone aquí, fue proporcionada y compartida por 8 a 10 mujeres y hombres (entre 30 a 80 años de edad) entrevistados durante julio de 2018. Imesi Dosapé (co-investigador local), realizó la mayoría de las entrevistas en idioma ayoreo, utilizando como imágenes de referencia aquellas que se encuentran en "103 Aves Comunes del Paraguay" (Guyra Paraguay 2014). Mediante entrevistas más extensas, utilizando imágenes y grabaciones de los cantos y piares de las aves, se corroboraron los nombres de las mismas. Todos los entrevistados proporcionaron permisos explícitos para compartir públicamente esta información con el propósito de incrementar la valoración global del idioma ayoreo, así como el conocimiento ecológico y sus profundas interrelaciones a los paisajes del norte del Chaco. La nomenclatura y ornitología ayoreo no observan una correspondencia directa con sus contrapartes latinos de la taxonomía científica occidental: algunos nombres de aves ayoreo se refieren a lo que serían varias especies diferentes en el sistema taxonómico occidental. Además de ello, como se reporta en otros lugares, cada ave puede tener varios nombres o pronunciaciones diferentes según la historia particular del hablante. Este trabajo fue financiado por la Academia Británica.
The material shared in this entry was documented as part of community research in 2018 on Ayoreo bird knowledge in the Paraguayan Chaco (Wyndham, PI). The information was shared by 8-10 women and men (between 30-80 years old) interviewed during July 2018. Most of the interviews were done by Imesi Dosapé (local co-researcher) in the Ayoreo language using the reference images in "103 Aves Comunes del Paraguay" (Guyra Paraguay 2014). Names were cross-checked by more extensive interviews with recorded bird calls as well as pictures. All gave explicit permission to share the information with the public so as to increase public appreciation of Ayoreo language, ecological knowledge, and deep ties to the landscapes of the northern Chaco. Ayoreo ornithology and naming does not map directly onto latin names of Western scientific taxonomy: some Ayoreo bird names refer to what would be several different species in the Western taxonomic system. Also, as in other places, each bird may have several names or different pronunciations depending on the speaker's particular history. This work was funded by the British Academy.
Location Description:
Traditional Ayoreo territories of the Northern Chaco, Paraguay & Bolivia
Territorios tradicionales Ayoreo del Chaco Norte, Paraguay y Bolivia